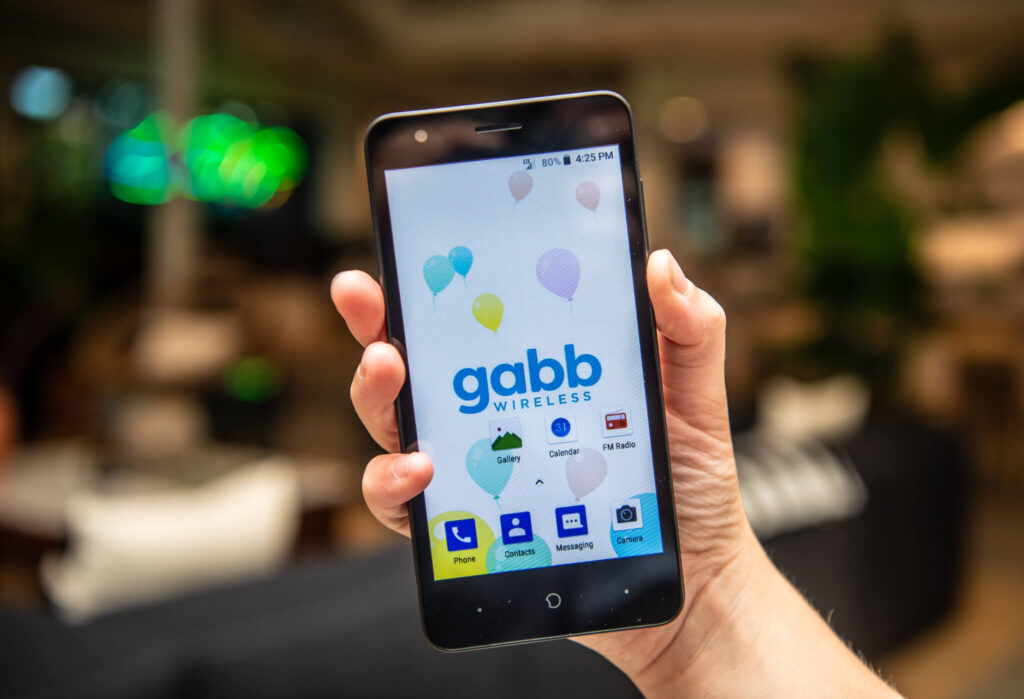 What is Gabb wireless? Another new device? Yes, it is a device, but considered a "safe" 1st cell phone.  Gabb wireless is a company that features a modern looking cell phone for children–or adults–without all the bells and whistles and cost.  If you are looking for a device to communicate without having the hassle of a smartphone and the potential dangerous features, this may be an option to consider.
Gabb wireless was created for children to have a modern looking cell phone WITHOUT access to the internet, social media, or an app store.  As shown in prior articles, the internet & social media can be an unhealthy platform for teens. 
 Gabb phones feature only 14 essential apps on the phone: music, phone, messaging, contacts, camera, video, gallery, calendar, calculator, clock, voice recorder, FM radio, file manager and settings.  There is a GPS plan at an additional cost as well.  
With the Gabb phone the parent needs to be proactive in the responsibility of time controls, monitoring messages, etc.   
As for cost, there is an initial one-time fee of buying the phone,starting at $100. The monthly plan is only $20 per month. If you add the GPS monitoring to the plan, you will pay $25 per month.  You may cancel at any time and reactivate at any time. A smartphone can cost hundreds of dollars with minimum plans starting at $45/month–considering you don't add anything else to the plan.  As well as adding the filtering apps and monitoring at an additional cost.
Gabb wireless phones are gaining attention in our areas and the demand for them has also increased as parents have realized the benefits this phone has for a 1st phone.  If you feel this phone may be a good fit for your family, https://gabbwireless.com/ has the most up to date information.
*Please note, that although we have found valuable information from an external web page for our blog post, we do not endorse all information, religious views and opinions posted on these third-party websites.