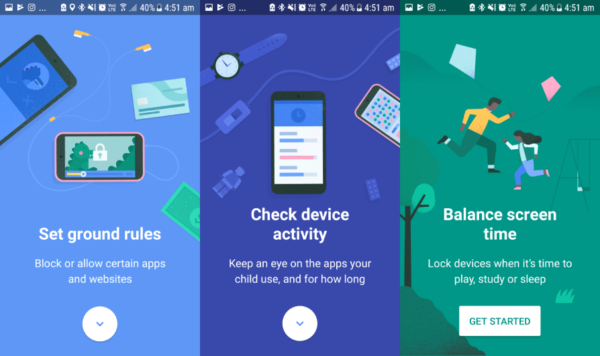 Google Family Link is an app used to regulate usage of a child's phone.
Google Family Link's purpose is to "help your family create healthy digital habits."
Key features of Family Link:
It lets you view your child's phone activity; which apps they're using, and how much time they're spending on each app.
Whitelist for websites. Start by approving a website like Google for search results and phone numbers. If your child requests to visit a website, the parent must Approve or Decline before the child can access that website.
You can decide if they can download apps from the App Store, and if they're allowed to make in-app purchases.
You can set limits on the amount of Screen Time they're allowed to have each day. You can also set a bedtime for their device.
You can see their phone's location.
Here is what Family Link is NOT:
It's NOT a filter or monitoring app.
However, you can control the filtering options for Google Search and Chrome from Family Link, as well as turn on Restricted Mode for YouTube.
Other information:
Family Link is 100% free.
Family Link works seamlessly with Android devices, since it's from Google.
Family Link does NOT work with Apple devices.
Conclusion:
It's a great option for Android users to help their child manage their screen time and app access.
It's NOT a great way to filter content or manage an iPhone.
To learn more, visit https://families.google.com/familylink/
To download Family Link, visit the Google Play Store.
*Please note, that although we have found valuable information from an external web page for our blog post, we do not endorse all information, religious views and opinions posted on these third-party websites.