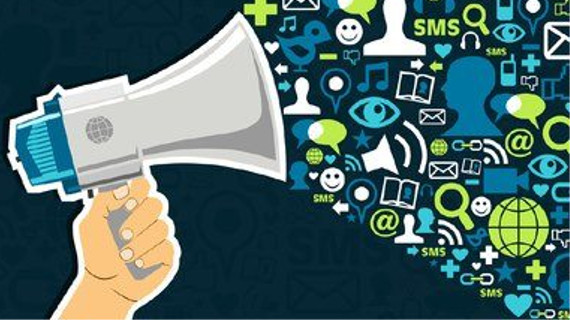 OVERSHARING?
Anna updated her status:
"Looking for ideas on what to do this weekend while my parents are out of town, input?"
Sam shared a picture:
"Her curls bounce all over as she's walking! She is just so cute taking her first steps, we're so proud!"
Anita checked in at 'Trampoline Park Craze'
"This is one 7 year old birthday party my daughter and I will never forget! Let's JUMP!"
Sharing our activities, families, and looking for advice are just a few things that we naturally do as a society these days. It's our way of connecting with the world and being social with each other. Physically being with our family members and friends isn't always possible, so it is nice to have the resource of technology to share these updates and receive quick feedback.
Until the sharing and feedback reaches the hands and eyes of the wrong people. Until the pictures and videos of our special children reach the person who isn't trusted. The sharing and keeping in touch, takes on a new meaning all parents should take heed to recognize.
From as early as birth, our children show up on profiles, in albums, as hashtags, and in highlight reels. We desire for their memories to be kept and their pictures looked back upon with awe and joy. We easily have the access to our camera that is always in our pockets to snap the hilarious antic the toddler did or the monumental moment of the middle schooler. These moments are treasured and should be kept! The sharing of our precious memories and children, however, needs to be kept within reason and private – to attempt to ensure the safety of our children and homes.
The reality is that predators are on social media just like you and I are. We may not even notice that they are watching as many have fake profiles & pictures, or act like any of our regular friends. 
Also, the fact that anything put online is stored as data somewhere, FOREVER, is caution to our actions and photo sharing. The data-brilliant minds that show up as scams frequently can find things we haven't thought about for years or believed to be gone. 
Our own actions (sharing statuses, check-ins, photos of locations, or our location), can actually assist predators to discover our whereabouts and our routines. These predators do not have to be in person to be a threat; actions may go on behind our backs or without our realizing they 'stole' our picture and are using it for their own profit or enjoyment. 
Our actions do not have to be harmful and give too much information.  With the right screenings of our time, what we are sharing, and WHOM we are sharing it with, our dear children can be kept safe while still in touch with the preferred sets of eyes. 
Take a minute to check out the privacy settings on your apps. Each app has a different setting  by default, the link below (protectyoungeyes.com) will give you an idea of a few common apps and how to change the settings to what you prefer them to be set at, for your safety preferences.
A few steps in the settings on your phone will make leaps of difference in assisting the privacy of your family and loved ones. Most parents want a bright future for their children; we can start them out properly with correct photo usage and sharing practices! Don't stop sharing with family and friends – just be smart when you share!
https://protectyoungeyes.com/digital-kidnapping-your-kids-and-social-media-privacy/
https://protechsecurity.com/the-dangers-of-oversharing-on-social-media/ 
https://www.fosi.org/good-digital-parenting/when-oversharing-leads-online-shaming/
A site for the Elderly on sharing online & privacy: https://www.protectseniorsonline.com/resources/oversharing-online/
*Please note, that although we have found valuable information from an external web page for our blog post, we do not endorse all information and opinions posted on these third-party websites.