To read to your children: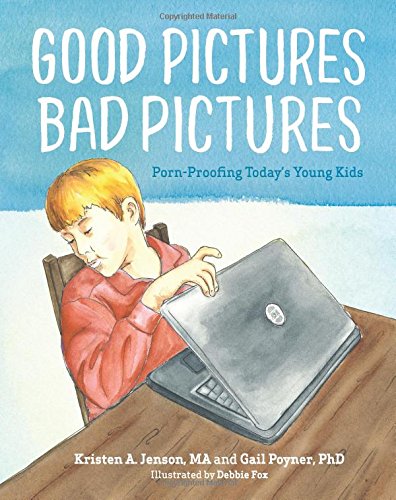 Good Pictures Bad Pictures: Porn-Proofing Today's Young Kids
Good Pictures Bad Pictures is a comfortable, read-aloud story about a mom and dad who teach their child what pornography is, why it's dangerous, and how to reject it. Using easy-to-understand science and simple analogies, this ground-breaking book engages young kids to porn-proof their own brains.
The 5-point CAN DO Plan teaches kids how to avoid the brain-warping images of pornography and minimize the troubling memories of accidental exposure that often tempt kids to look for more and lead them into a dark and destructive addiction. To stay safe in the digital age, kids must install an internal filter in their own brain. Good Pictures Bad Pictures shows them how.
https://www.amazon.com/Good-Pictures-Bad-Porn-Proofing-Todays-dp-0997318732/dp/0997318732/ref=dp_ob_title_bk
The above book is age-appropriate for ages 6-8 and older.  There is also a Junior version of this book that is more appropriate for ages 3-6.
To help overcome screen addiction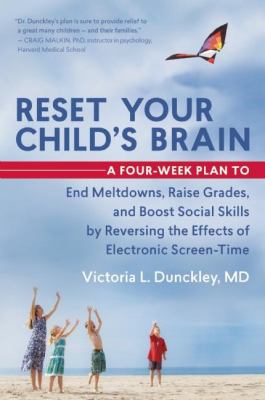 Reset Your Child's Brain: A Four-Week Plan to End Meltdowns, Raise Grades, and Boost Social Skills by Reversing the Effects of Electronic Screen-Time
Increasing numbers of parents grapple with children who are acting out without obvious reason. Revved up and irritable, many of these children are diagnosed with ADHD, bipolar illness, autism, or other disorders but don't respond well to treatment. They are then medicated, often with poor results and unwanted side effects. Based on emerging scientific research and extensive clinical experience, integrative child psychiatrist Dr. Victoria Dunckley has pioneered a four-week program to treat the frequent underlying cause, Electronic Screen Syndrome (ESS).
Dr. Dunckley has found that everyday use of interactive screen devices — such as computers, video games, smartphones, and tablets — can easily overstimulate a child's nervous system, triggering a variety of stubborn symptoms. In contrast, she's discovered that a strict electronic fast single-handedly improves mood, focus, sleep, and behavior, regardless of the child's diagnosis.
Offered now in this book, this simple intervention can produce a life-changing shift in brain function — all without cost or medication. Dr. Dunckley provides hope for parents who feel that their child has been misdiagnosed or inappropriately medicated, by presenting an alternative explanation for their child's difficulties and a concrete plan for treating them.
https://www.amazon.com/Reset-Your-Childs-Brain-Screen-Time/dp/1608682846/ref=pd_all_pref_4/137-2158054-6689568?_encoding=UTF8&pd_rd_i=1608682846&pd_rd_r=31336374-fdfc-4c8b-bd26-b731d35ab8bb&pd_rd_w=b2OCy&pd_rd_wg=JTEtN&pf_rd_p=e6474b7e-8fb6-4ee2-b5d6-a1da55185fe6&pf_rd_r=BQ42C0PT2CWDAENSH68B&psc=1&refRID=BQ42C0PT2CWDAENSH68B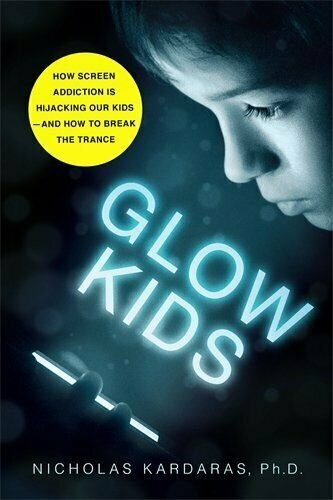 Glow Kids: How Screen Addiction Is Hijacking Our Kids – and How to Break the Trance
In Glow Kids, Dr. Nicholas Kardaras examines how technology―more specifically, age-inappropriate screen tech, with all of its glowing ubiquity―has profoundly affected the brains of an entire generation. Brain imaging research is showing that stimulating glowing screens are as dopaminergic (dopamine activating) to the brain's pleasure center as sex. And a growing mountain of clinical research correlates screen tech with disorders like ADHD, addiction, anxiety, depression, increased aggression, and even psychosis. Most shocking of all, recent brain imaging studies conclusively show that excessive screen exposure can neurologically damage a young person's developing brain in the same way that cocaine addiction can.
Kardaras will dive into the sociological, psychological, cultural, and economic factors involved in the global tech epidemic with one major goal: to explore the effect all of our wonderful shiny new technology is having on kids. Glow Kids also includes an opt-out letter and a "quiz" for parents in the back of the book.
https://www.amazon.com/Glow-Kids-Screen-Addiction-Hijacking/dp/1250146550/ref=sr_1_1?crid=187PFLDCTV18P&dchild=1&keywords=glow+kids&qid=1603760700&sprefix=glow+kids%2Caps%2C203&sr=8-1
For a warning on what could happen in our families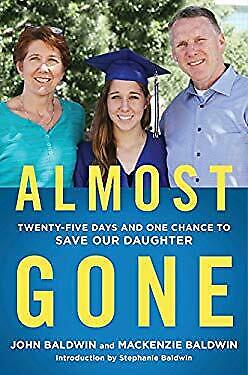 Almost Gone: Twenty-Five Days and One Chance to Save Our Daughter
This is the never-before-told, riveting true story about a teenage Christian girl who was seduced online by a charming young Muslim man from Kosovo, and her father who ultimately worked with the FBI to save her from disappearing forever.
The Baldwins were a strong Christian family, living in Plano, Texas. When their seventeen-year-old daughter, Mackenzie, met Aadam in a random-match online chat room, she fell for his good looks, his charm, and his respectful conversation. He told her he lived in New York, and they began an online friendship.
But over the course of a few months, Aadam revealed that he actually lived in Kosovo and had only pretended to live in New York so Mackenzie would keep chatting with him. The more attached she became to Aadam, the more detached she became from her family.
John and Stephanie, Mackenzie's parents, had no clue what was behind their daughter's change in personality, her surprising interest in Islam, her suddenly modest dress, and her withdrawal from friends and family. When Mackenzie's attachment to Aadam increased even more and they became "engaged," she started making plans to secretly fly to Kosovo where she and Aadam would be married.
But twenty-five days before Mackenzie was scheduled to fly to Kosovo, John found out about his daughter's dangerous plan when three of her friends came forward. John contacted the FBI, and asked for help. Though the FBI did not believe Aadam was trying to radicalize Mackenzie, they were concerned about his intentions, as that part of Kosovo was known for sex-trafficking, human-trafficking, and citizenship frauds. Kosovo was no place for an unaccompanied, naïve teenager to secretly travel and marry a stranger she knew only through online chats. Within the limited time remaining before Mackenzie's departure, John and Stephanie had to confront Mackenzie and stop her before she would be lost to them forever.
Told from the viewpoint of both father and daughter, Almost Gone follows Mackenzie's network of lies and deceit and her parents' escalating bewilderment and alarm. More than a cautionary tale, this is the incredible story of unconditional parental love, unwavering faith, and how God helped a family save their daughter from a relationship that jeopardized not only her happiness, but also her safety.
https://www.amazon.com/Almost-Gone-Twenty-Five-Chance-Daughter/dp/1501179047/ref=sr_1_1?crid=D0ZZY2PZ1OF8&dchild=1&keywords=almost+gone+book&qid=1603848399&sprefix=almost+gone%2Caps%2C244&sr=8-1
For advice on the appropriate use of technology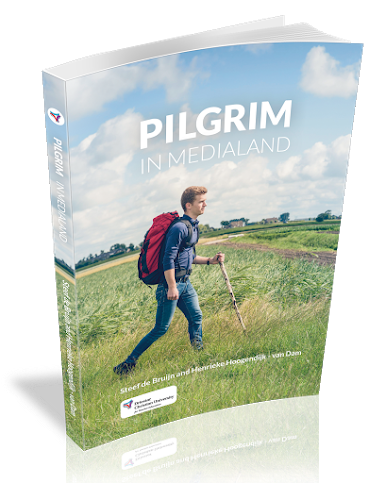 "Are you on your cell phone again?"  This reproachful question is asked frequently nowadays.  To actually start a meaninful conversation about wisely using modern media is more challenging.  How do we stay in touch with young people who seem to be online all the time?  How can you be a role model as an educator or parent?  What are good questions to ask when having such a conversation?  And, how can the Bible guide us in the use of modern media?
Using everyday scenarios, the authors write about teaching our children the responsible use of modern media from a biblical perspective.  To this end, they have developed the Media Circle.  This book provides many useful tools for all those who deal with young people and want to encourage them to use modern media in a wise way.  At the end of each chapter, there are a number of discussion questions, which makes the book a good resource for parent study groups.  
See the December 2019 edition of the Banner of Truth for a review of this book.  The review is authored by Rev. Hakvoort and Elder John Van Zweden, on behalf of the Synodical Modern Media Committee.
Please talk with your local church about obtaining a copy of this book.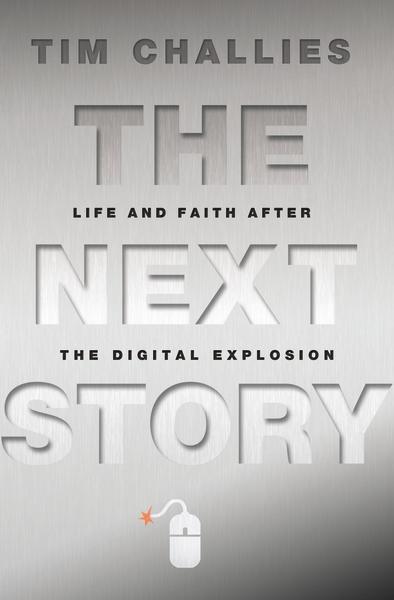 The Next Story: Life and Faith after the Digital Explosion
Even the least technical among us are being pressed from all sides by advances in digital technology. We rely upon computers, cell phones, and the Internet for communication, commerce, and entertainment. Yet even though we live in this "instant message" culture, many of us feel disconnected, and we question if all this technology is really good for our souls. In a manner that's accessible, thoughtful, and biblical, author Tim Challies addresses questions such as: • How has life—and faith—changed now that everyone is available all the time through mobile phones? • How does our constant connection to these digital devices affect our families and our church communities? • What does it mean that almost two billion humans are connected by the Internet … with hundreds of millions more coming online each year? Providing the reader with a framework they can apply to any technology, Tim Challies explains how and why our society has become reliant on digital technology, what it means for our lives, and how it impacts the Christian faith.
https://www.amazon.com/gp/product/B004DCAV0A/ref=as_li_tl?ie=UTF8&camp=1789&creative=390957&creativeASIN=B004DCAV0A&linkCode=as2&tag=headhearthand-20&linkId=JMMARK6VJAGLSNPY