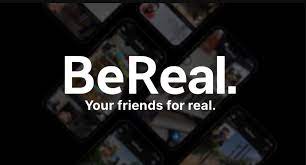 "Strip[ping] away all of the unrealistic expectations social media has put on us all" says one reviewer of the popular new app 'BeReal' (source: BeReal App Review). Solely looking at that fact, one may think the new social media app is a breath of fresh air compared to the other 'big 4'. It requests filterless, unedited photos from users at varying times of the day – with only 2 minutes to get it submitted. A few caveats to the positives: If the two minute time frame is not achieved, the app notes it; and users can't see others' content unless they post their own for the day. Also, users are encouraged to report immoral content to the company, but the company itself is not required to monitor the content.
The praiseworthy aspects of Apple's 'App of the Year', should not overshadow the less appealing considerations as well. Reviewers report that the early editions of the app have many bugs yet to be worked out by the company. They also report an 'absurd amount of notifications' coming from the app. Front and back cameras are BOTH used when posting the photo – revealing all surroundings and personal settings at the time of the photo. Unmonitored pictures, few parental controls, easy to connect with strangers, non-permitted photos of others in the pictures, and a default 'ON' geo-location are a few things to keep in mind before allowing a child (minimum age 13), to use this app.
The encouragement of this app to be real instead of pressuring users to perform to a certain standard, like the other social media apps tend to do, is the surging app's outstanding positive. As always, we should all be reminded of who we are truly performing our lives for and who is the Ultimate Judge. Just because the app is called "BeReal" does not mean that it's "really important". One thing is needful and that is not to "BeReal" but to be conformed to the image of Christ.
See further review with pros, cons, and suggestions of the app here:
Or: https://protectyoungeyes.com/apps/bereal-app-review/
*Please note, that although we have found valuable information from an external web page for our blog post, we do not endorse all information, religious views and opinions posted on these third-party websites.